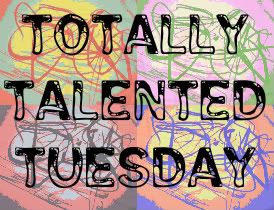 I ALMOST FORGOT THAT TODAY WAS TUESDAY!!!!
The newest bag. For my mom for Christmas.
There is also a matching case for her glasses, but I don't have a picture.

Ohh, I guess you could say there was some talent in wraping the presents in this picture. I am not a very good gift wrapper, but I think the ribbon with the store bought bows turned out pretty nice.
And here is what I have completed so far on my hexagon blanket. I have a lot left to do, but I am pleased with how it is turning out.
Have fun with
Totally Talented Tuesday
!