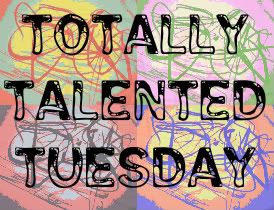 I don't have any pictures for today's TTTuesday. But today I want to tell you how proud I am of my Little B.
He has a talent for sucking energy out of everything around him and using it to power his little, screaming self until ungodly hours of the night. I don't know any other two year old that can wake up before 7am and stay wide awake until 10pm or later.
I wish I had this talent. I can't tell you, well you probably totally understand actually, how I wish I could find the energy he has. I could get so much done.
This energy finding talent of Little B.'s is all I have to show off this week, but it is a talent of which I am absolutely envious.

Have fun with Totally Talented Tuesday!